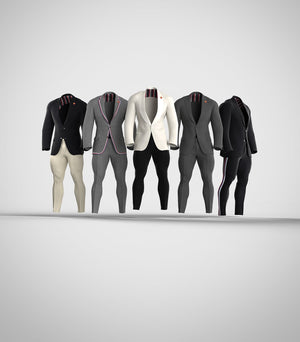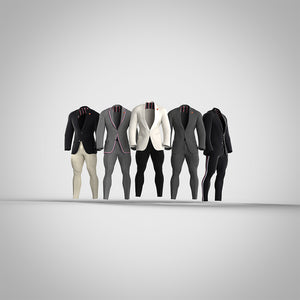 Buffery® - Flex Uniforms™
Grown-Up Clothes for Bodybuilders
Look like the biggest & sharpest man in any room!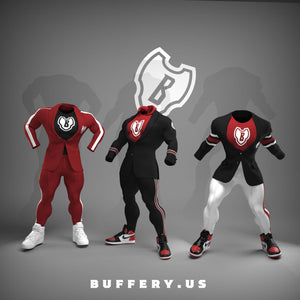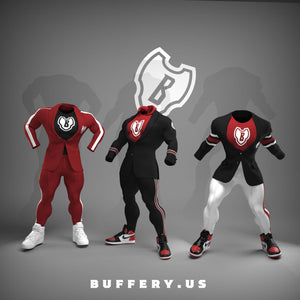 Buffery® - Flex Uniforms™
Grown-Up Clothes for Bodybuilders
Look like the biggest & sharpest man in any room!
Has this Happened to You?
Ripped Seams?
Sweat Buckets?
Dressed Like a Tent?
Get blazers, shirts, slacks, suits, & tuxedos ready-to-wear & tailored just for muscular men!
How It Works
1. Get Your Size
A great fit depends on accurate data. Your size is determined with just 1 to 2 simple measurements.
Free Tape Measure
2. Get Your Style
Choose your style, size, and color - whatever you (or your significant other) prefer.
View Size Guide
3. Get Your "W"
Eliminate the stress & worry of dressing up & look like the biggest & sharpest man in any room! #winning
Shop All
Flexibility
Fashion & Function
The Buffery® Flex Uniform™ survives & thrives under the spotlight on the catwalk as America Ninja Warrior Carl does a handstand push-up in our fashion show.
Expertise Matters
Get a Tailored Fit - By Expert Tailors
There's a reason why clothing brands "by athletes" don't sell blazers, suits, or tuxedos for bodybuilders: it's friggin' hard! Sure, being an athlete might give you an idea of what you need, but it doesn't help you meet those complex needs.

You'll get our over 25 years of design, fit, & fashion expertise & experience working for brands like Ralph Lauren, Tommy Hilfiger, & Hickey Freeman, coupled with our experience of blowing out the seat of our own pants seams, & dedicating it to expertly fitting bodybuilders.